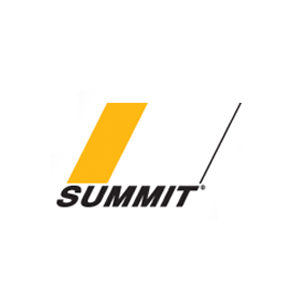 Summit is an industry leader in synthetic lubricant technology for industrial applications. Founded in 1982, Summit has always believed in a two-fold approach to serving the industries in the United States and around the world: build the highest quality products and back them with uncompromising customer service.
Along with finding solutions to unique lubrication problems, our research staff is constantly evaluating the latest base stock and additive technology to provide our customers with the best lubricants on the market. We have the flexibility to choose from the entire range of high-quality base stocks available to formulate the best lubricant for each application. Summit's commitment to an ongoing research and development program keeps its products on the leading edge of lubrication technology. Our plant in Tyler, Texas is ISO 9001:2008 certified for quality and ISO 14001:2004 certified for environmental protection. In January 2005, we became one of the first in our industry to be OHSAS 18001:2007 safety registered and in 2008, Summit became the first company in North America to be certified ISO 21469:2006 which is the most stringent certification for food grade lubricant production.
Our commitment to quality has resulted in a growing list of satisfied customers throughout the United States and across the world, who are helped every day by our extensive network of independent distributors.
Brief History
Summit started as Summit Oil Company, Inc. in 1982 in Houston, Texas, selling synthetic lubricants to the air compression market. In 1985, Summit merged with Synthetic Formulators, Inc. and relocated to Tyler, Texas
In 1985, the company initiated their development and manufacturing of products outside of the area of compressor lubricants, expanding its customer base by offering synthetic lubricants for a wide variety of industrial applications. That same year, it started manufacturing two maintenance chemicals, SUBLIME, a descaling agent, and SUM-CLEAN, a water-based degreaser.
In 1989, the company acquired 18 acres in Tyler and constructed the company headquarters and manufacturing plant at its present location. In January of 1996, Summit was acquired by German based Klüber Lubrication and was established as the global competence center for compressor lubrication within the Klüber Group.
Summit now offers over 300 products that can service the majority of industrial applications.